Waxed Canvas Nail Apron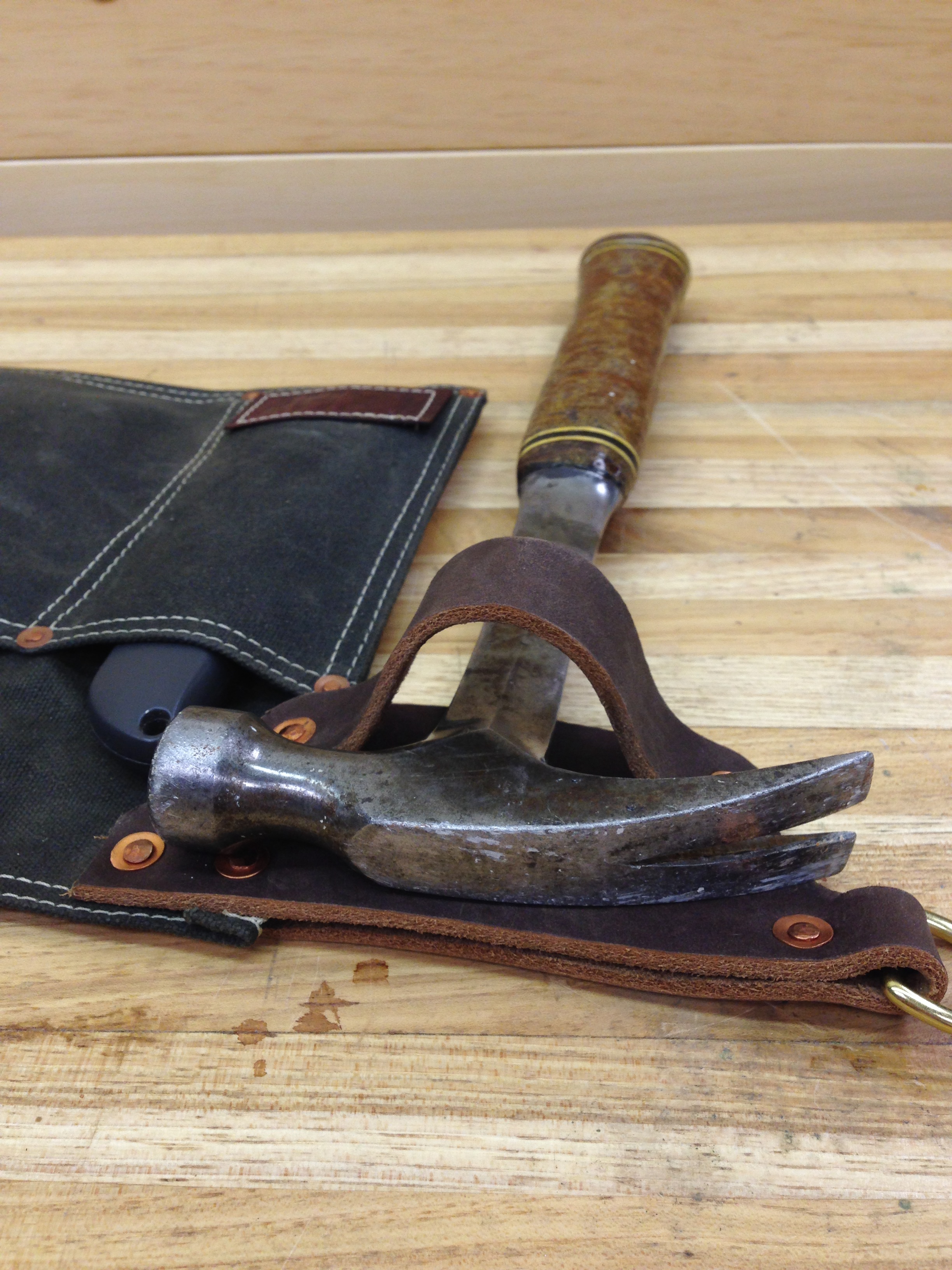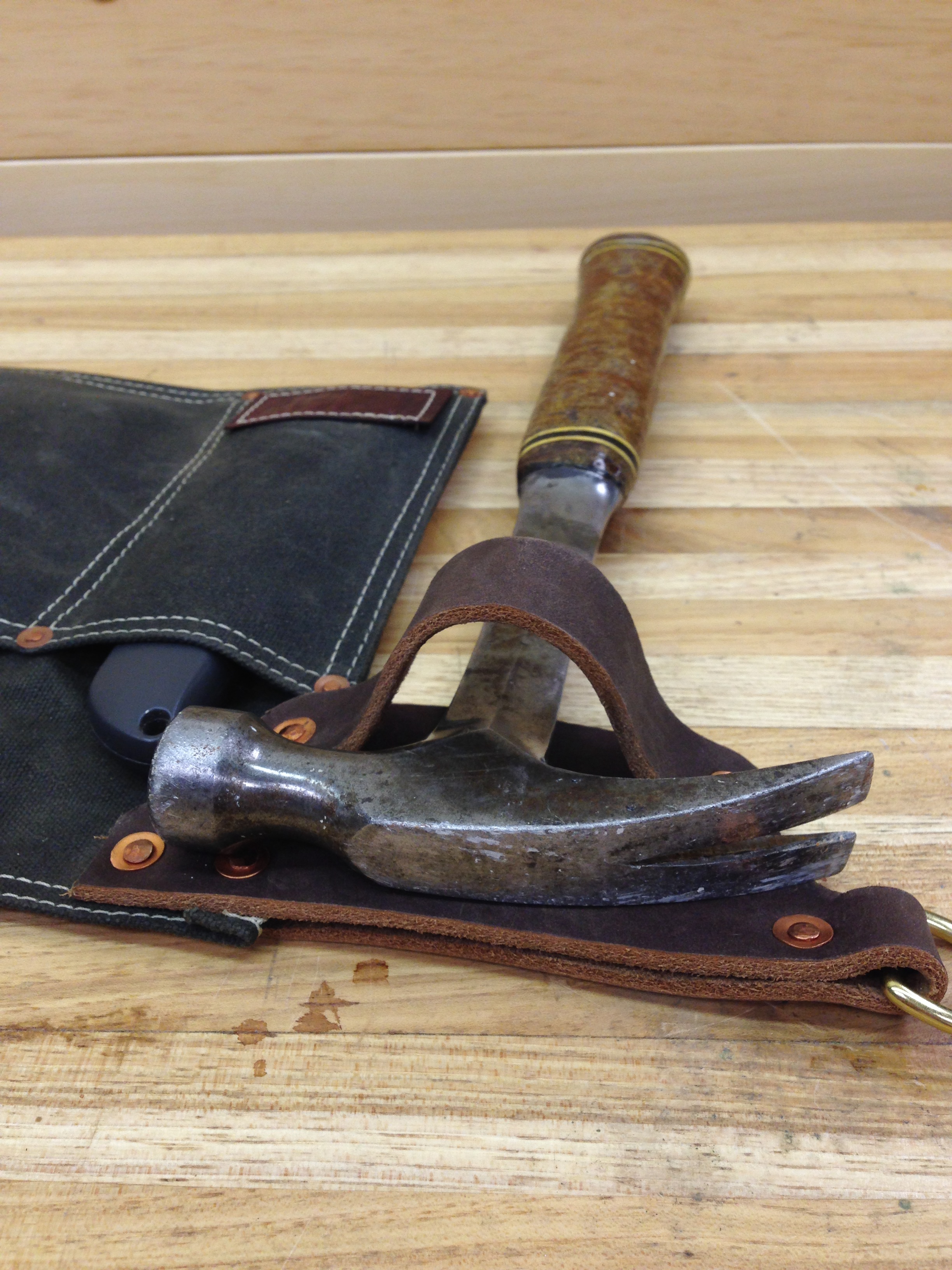 Waxed Canvas Nail Apron
Have you ever used one of those hardware store nail aprons, made of thin cotton with no place for a hammer? Or one of the heavy duty construction tool belts, storage for everything and bulky as well? One's too small, One's too big. We set out to make one that is just right, and I believe we've done it! Introducing our Waxed Canvas Nail Apron. Utilizing our proven recipe of waxed canvas, leather, and copper rivets, this apron provides all of the storage of our Classic aprons...and then some.
The Nail Apron has four main pockets, two large ones in the middle, a smaller one on the right that is ideal for a utility knife or block plane, and a pocket on the left designed to hold a 3.5"x6" notepad. The leather pocket on the left holds your pencil, 6" rule, and nail set with ease. The rugged leather hammer loop is integrated into the waist strap, providing ample support for hammers up to 24oz.
All of the seams are double stitched, with hand peened copper rivets providing support in all load bearing areas. All of the hardware used is solid brass.
The belt on our Nail Aprons is fully adjsutable and is custom fit to l. In order to insure it fits you properly, please specify your waist size when placing your order.
Our 14.7oz. waxed canvas is available in Olive Drab, Field Tan, Charcoal Grey, Navy Blue, and Sage. See below for photos of the colors. The waxed canvas is beneficial due to its superior resistance to liquids. It also cleans easily. Instead of washing or dry cleaning the waxed canvas, the manufacturer recommends just hosing it off! Simple as can be!
We offer embroidery on our Classic Aprons, Nail Aprons, and tool rolls. Adding a name, monogram, or simple text is an additional $10. Logos are an extra $25. We will contact you through email right before we start making your order to discuss your embroidery options. Feel free to email us with any questions you may have!
Once your package ships we will send you a notification email. In stock items will still ship in 1-3 business days. Due to the small batch sizes that we are limited to and the large number of current orders, all other orders will take 10+ weeks at this time. If there are any delays, we will notify you immediately and will keep you posted on the progress. Please feel free to contact us at any time if you have a question regarding the status of your order. If you are purchasing an item as a gift and need it by a certain time, please let us know. We will do our best to meet your time frame if given enough advance notice.